Tuesday, December 30th, 2008
A few more pictures of interest
Living somewhere as temperate as Seattle makes snow a novelty, particularly snow that sticks around for more than half a day. So taking pictures of it didn't get old, even when being snowed in did.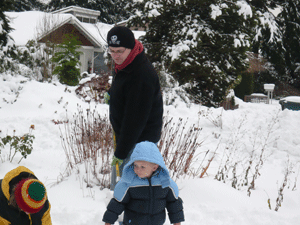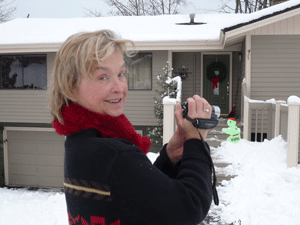 Nate and the kids built a 6 foot wall of snow bricks.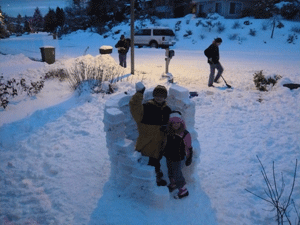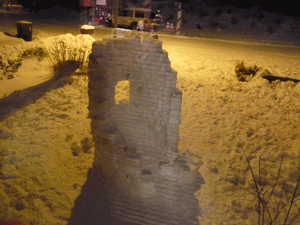 and this is our entryway (see the purple and orange I've talked about? It has to go at some point, but I don't have any color ideas), full of boots and coats.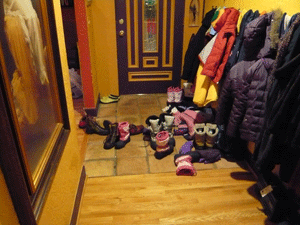 So, I mentioned yesterday that I was doing some last minute Christmas knitting. I'd decided to make use of the pretty yellow Misti Alpaca laceweight purchased for my mom a year or so ago, and started an Angle Lace Shawl like the one I knit for Abby this spring. Well, it takes a LOT longer to knit than the Flower Basket, I now know. I've knit a Flower Basket in 16 hours, and while I thought the Angel would take longer, I also thought I'd have a shot at getting it done before Christmas.
Mom's home now, and her shawl isn't. But I'm starting the edging now, and we've chosen the beads.