Tuesday, November 15th, 2011
Random things
Nate came home with some cool stickers last week, so the Yellow Submarine had to move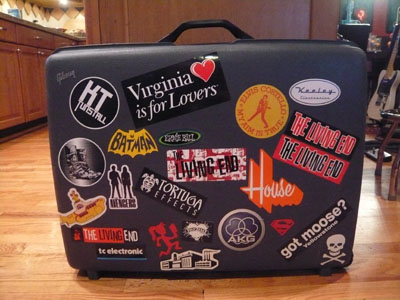 I also scored a vintage Elvis Costello sticker from the '70s. How cool is that? When I got the camera out to take a picture of the new stickers, Max had a lot of fun sticking his face in the camera and laughing at me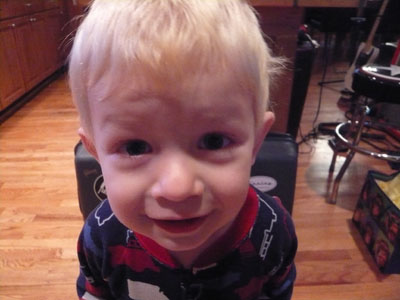 This case has been fun to decorate.
Abby has finally decided that she wants to read Harry Potter. She's been resisting, because she tends to resist things that "everyone else" does. But she's been in the mood to read, and was having difficulty finding enough books to keep her occupied. The Harry Potter series has, what, 5000 pages? I think the sheer quantity was appealing to her. Liv thought it was a good idea to read them again, so here the two of them are, reading big books in front of our little fire, trying not to freeze to death in our cold house. It was cute.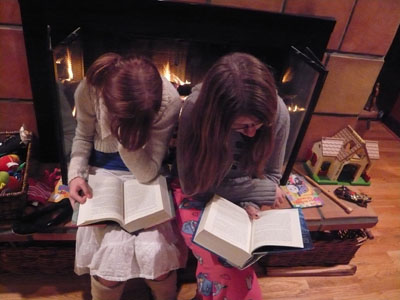 I've had an ugly ball of handspun yarn on my bookshelf for a long time now. I haven't wanted to take it down to the yarn room in the basement, because I knew it would never resurface. It was some merino/silk/angora that someone gave me to spin in very soft, pale shades of pink, green and blue. Well, it spun up pretty muddy and bleh. On Sunday night, I decided to just jump in and make a small scarf with it, hoping that it would look nicer knit up than it does as a ball of yarn. I'm nearly finished.
I think it does. I go back and forth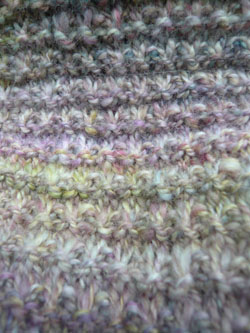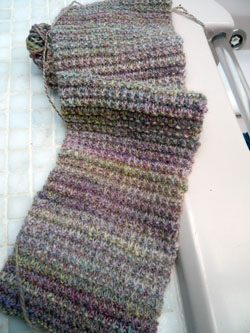 It's not quite as pretty in person as it is in the pictures. Especially that last picture. It's much more muted. But it feels dreamy and it will be warm, and that dumb ball of muddy yarn isn't going to stare at me every night as I get ready for bed anymore. Win win.