Friday, October 31st, 2008
Happy Halloween!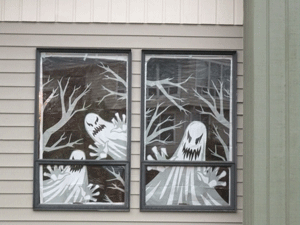 I'm so excited! Usually, all the garden spiders are dead by Halloween, and while most of them are this year, our window buddy (the one that Clark, of his own accord includes in mealtime prayers) is still here!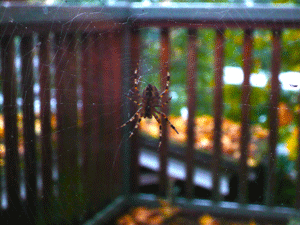 I have about two skeins of the mohair left to spin. Then I'll dye yarn for Nate's cardigan, finish Clark's sweater, and start knitting mine.